Our small home-based cattery started in Moscow, Russia, back in 1988. Now we are located in Colorado Springs, Colorado.
Rejinald is a closed cattery, meaning that we try our best not to bring in the house any potential diseases that nowadays attack purebred cats. We go to shows with our cats just a few times a year, avoid unnecessary visits to regular veterinarians, do not offer stud service, and breed only our own cats.
We practice all natural, species appropriate diet and holistic care. We will soon have a link here to our PET HEALTH STORE shopping cart where you will be able to buy quality foods and remedies for your furry friends.
The cats are kept indoors. Kittens are raised underfoot, therefore the little ones are well socialized and friendly towards other pets and people.
The cats we breed are all imported from Europe – Belgium, Holland, Germany, and Russia. They come from top European Champion blood lines, and their pedigrees have ancestors of the rarest colors, including color-point.
In order to have high quality purebred kittens, from time to time we add new cats to our breeding program. We do extensive research, use referrals of fellow breeders and judges in order to purchase cats from highly respected European breeders. Once we found what we are looking for, the breeder fully tests the kitten(s) for us, and if all tests come back clear, I personally go to Europe to pick the kitten(s) up and bring to my home in Colorado Springs, Colorado, USA.
This is one of our sweethearts, a chocolate British Shorthair female Amaryllis Van Ter Heide of Rejinald when we found her and later purchased from a Belgian cattery. Photo credit: Curt Fondu.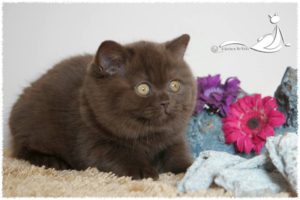 We breed for quality and personality. We follow strict selection rules. The looks are greatly important. Though we mainly seek for the best in personality. We identify and do not breed cats that showed their indifference to humans, those that want to be independent, or do not get along with other pets. Kittens quickly learn good manners from adult cats around them and we need only good examples available for the little ones.
For the breeding purposes we keep only the females that proved to be excellent mothers. Only caring and devoted mama cat can raise healthy litter as she has to naturally provide everything that young kittens need from the moment they are born. If a cat is negligent, refuses to nurse, or forgets to return to the nest in time, kittens do not develop properly and quickly, may have hidden health issues, be weak, inactive, and have to stay with the breeder longer to ensure they are ready to go to a new place.
Our kittens are usually fully developed and ready to go by 12 weeks, or even earlier. They are introduced to raw meat at 3 weeks of age and once they learn to eat meat by themselves (not from my hand) they start to grow, gain weight, and mature very quickly. By 10 weeks of age mama's milk is no longer their primary food, it is rather a treat and source of essential substances for immunity that a young kitten's system is not producing yet. Feeding raw meat to young carnivores is the best thing to do. Kitten's GI tract is naturally set up to digest meat. Digestive system doesn't have to adjust to new food, therefore no upset stomach or indigestion occurs. Raw animal protein (meat, fish, eggs) is an excellent start to build muscle, bones, and establish strong immune system.
After 5 weeks of age I slowly introduce other foods into kittens' diet, such as no-grain holistic dry foods (Orijen, Acana, Fromm, Addiction, Now!), cottage cheese, eggs, liver and other organ meats, fish, and other protein-rich raw foods. I do not cook for my cats. Cooking destroys vital enzymes, deactivates vitamins, and makes any proteins to coagulate, making them harder to digest. Like raw egg and hard boiled egg – the structure of the proteins is really different. If you need some excellent quality supplies, you can purchase them on our other page SHOP FOR CAT' SUPPLIES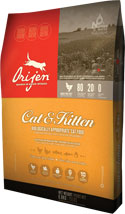 I do not vaccinate my cats annually, or, if I have to (due to state law or cat show requirements) I vaccinate to bare minimum. So far the immune system in our cats proved to work as effective or even better then with vaccinations.
Our specialty is rare colors – lilac and chocolate. Occasionally we have kittens of other colors, too – blue, black, blue tabby, brown tabby, lilac tabby, etc. Click COLORS WE BREED to see the photos.
We started to show our stud lilac male Rejinald Lilac Prince in 2006. As a kitten he became 4th Best British Shorthiar kitten 2006-2007, and Best British Shorthair Kitten in Southwest region. As an adult, he became a Champion after his first show, and after second – Grand Champion. At his tender age of 14 months he got awarded the highest title of Supreme Grand Champion, it is a tough competition as the cat competes in all breed competition with weathered titled veterans.
Since then Rejinald Lilac Prince won multiple international and regional awards, and we are very proud of him. Now RW SGC Rejinald Lilac Prince (Teddy) is Best Lilac Shorthair of the Year 2007-2008, 5th Best British Shorthair cat of the Year 2007-2008, 5th Best Shorthair of SW region, 10th Best cat of SW Region in TICA (The International Cat Association). See our other Champions and awards on SHOW NEWS page.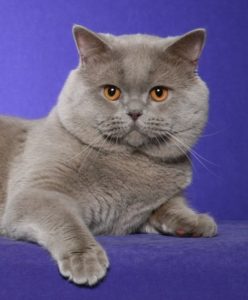 Since 2002 we started breeding Scottish Folds of rare colors. We even were a success in getting chocolate and lilac folded ear kittens! We breed a Scottish Fold female to British Shorthair male to ensure the health or the offspring. TICA registers kittens from such litters as Scottish Folds if they have folded ears, and as Scottish Straights if they have straight ears. If you are interested to learn more about breeding Scottish Folds, read my article HEALTHY SCOTTISH FOLDS.
Some people would be interested to learn that the owner is an educated and experienced in many areas related to biology and nutrition. Natalia has a Bachelor of Science degrees in Biology and Chemistry (5 year study, double major from Moscow State Pedagogical University), and Masters in Holistic Nutrition degree from Clayton College of Natural Health, Birmingham, AL in the USA. She is a professional high school teacher with years of teaching experience both in Russia and USA. Now Natalia owns and manages her small PET HEALTH STORE located in Colorado Springs, CO. The store has been in business since 2007.
For new owners we offer start
er packs that include foods, supplements, natural litter, toys, and other necessary supplies like Rescue Remedy for Pets. This makes kitten's adjustment to a new home much easier.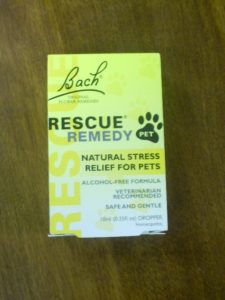 ———————————————
Become our fan on Facebook!
Updates are posted on Facebook page more often than on the webpage.
We also recommend our Facebook pages
PET HEALTH STORE
LARETZ DESIGNS