Rejinald Cattery is a small home-based hobby cattery, which has existed for over 30 years. It originally started in Moscow, Russia back in 1988. From 2000 to 2007 we were in Las Vegas, NV, hence the name of the website. Now we are located in beautiful Colorado Springs, CO.
We breed for quality, never for quantity.
Our cats are part of the family; they live in the house with us and a small dog.  The owner of Rejinald cattery is a professional high school Science teacher and an owner of a healthy pet food supply STORE. She has over 30 years of experience and knowledge in owning and breeding healthy cats of European origin with ancestors from Holland, Belgium, Germany, France and Russia.
Excellent, healthy lines are the key to the classic look of plush, cheeky, stocky cats with the sweet "facial" expression.
We breed companion animals, not just beautiful cats that win shows.
The kittens are raised in the house with other cats and a small dog. Our kittens are intelligent, curious, well-socialized, laid back, friendly, and get along with other pets. They hold many desirable traits of a companion animal – ability to hold eye contact and recognize their owner's mood by reading voice tone and facial expression, ability to communicate (talk), they are much easier to train than a typical cat, they like to hang our with their humans and follow them around, they understand words, and even sentences in language(s) spoken in the house, and know their names.
Each kitten has a unique character, and the cattery owner is very good at picking the right kitten to match a new owner's expectations. Read TESTIMONIALS and visit our Facebook page to read our 5-star REVIEWS.
There are NO cages. All cats are strictly indoor.
Lilac color is the cattery's specialty. It is a beautiful light taupe color, very rare in both British and Scottish Fold cats. We breed several COLORS.
Our lilac male was born in the cattery. He is a heavy built, plush as a teddy bear, beautiful boy, also has amazingly deep copper eyes and gives this color to his offspring. He is a Regional Winner, Supreme Grand Champion Rejinald Lilac Prince, a winner of many awards, including Best of Breed British Shorthair Cat of the Year 2007-2008 (international win, TICA), 5th Best Shorthair Cat of the Year 2007-2008, 10th Best Cat Cat of the Year 2007-2008, and Best Lilac British Shorthair of the Year 2007-2008 (international awards, TICA). He is one of the finest examples of the breed and was featured in September 2010 issue of CAT FANCY magazine, in the article on British Shorthairs (page 24)!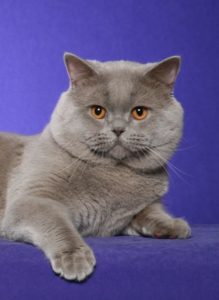 We raised many top-titled cats, including Best British Shorthair Cats and Kittens of the Year (regionally and internationally) in TICA. See our SHOW NEWS page for photos, and awards information.
The kittens are placed as pets, we no longer sell with breeding rights. However, if you want a show quality kitten and want to participate in shows with an alter cat (neutered or spayed), we support that.
We are against declawing, unnecessary vaccinations, and early neutering. We primarily feed raw and promote raw feeding for carnivorous animals like cats and dogs. We try to keep our pets as natural as they can be. If you feel the same way about your future pet, and are looking for a kitten to be a part of the family, to spoil and love your feline companion, connect with us via the form below, or e-mail us at britsinvegas@yahoo.com

Become our fan on Facebook!
Updates are posted on Facebook page more often than on the webpage.
Rejinald cattery is registered with TICA.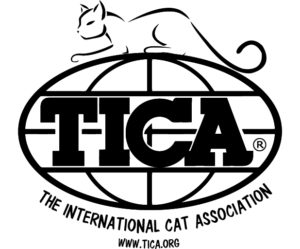 "This cattery has NOT been inspected by and is not endorsed by The International Cat Association, Inc."
Fabulous felines, fun and friendship®.